When we as Americans think of our rights, we rarely think of writing. But writing most certainly is an innate right of ours. Merriam-Webster describes a right as,
Qualities (as adherence to duty or obedience to lawful authority) that together constitute the ideal of moral propriety or merit moral approval; something to which someone has a just claim; the power or privilege one is justly entitled to; something that someone may claim as due; the cause of truth or justice. 
You—whoever you are, wherever you're from—have the duty, claim, power, privilege, and entitlement to write. It is our gift and privilege as human beings to be able to take our thoughts, emotions, wisdom, and advice, record it—either by ourselves or with the help of someone else—and present it to the world.
Writing is Serving
I will refer to a quote which was the basis of my first post "Write to Serve" by author and branding strategist, Marshawn Evans, which states,
"If we look at writing as serving, [it] will probably change our perspective on it."
We must serve our gifts to the world. What good will keeping it to yourself do? You may not be the number one person in your industry; you may only be a young entrepreneur like myself, but you can help someone. You can encourage someone. You can help someone avoid the mistakes you made along the way. Experience is a great teacher, but sharing wisdom makes you a greater teacher.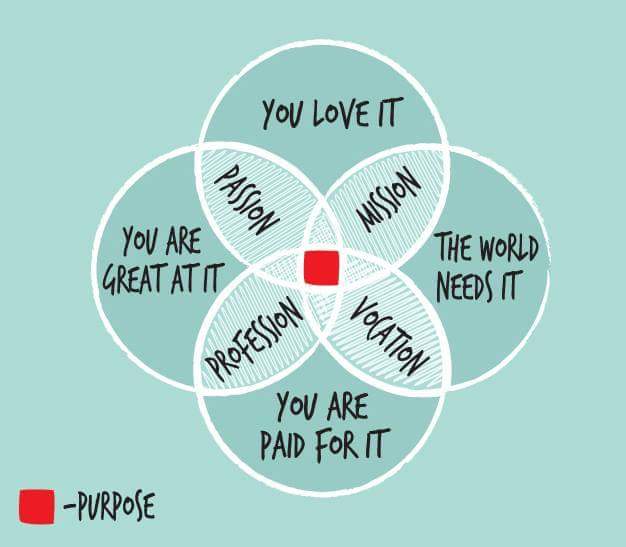 What You Love vs. What Serves
Rabbi Daniel Lapin is a wonderful man and author of several books such as Thou Shalt Prosper has a very different spin on entrepreneurship and life than many do. He believes that to tell someone to study and do what makes them happy. Instead, you should serve people by meeting a need and that, in turn, will make you happy.
Take your writing and or entrepreneur giftings, share them, and serve them to your fellow man. You will change someone's life and be happier than the popular, yet selfish mindset of simply doing what makes you happy. What you feel makes you happy is subject to change; making someone else happy never changes. That is the true pursuit of happiness; not just for you, but for the world. It is your inalienable right.
Be Fruitful & Multiply
Last and most importantly we are commanded to serve our gifts. How? Where? Great question.
A few years ago, I was able to visit Orlando, FL and hear one of my favourite ministers, Bishop Tudor Bismark preach. He taught a new sermon of his entitled "Be Fruitful and Multiply." In it, he illuminated to us that the first thing God said to [man] after He created us was "be fruitful and multiply." He also walked through the rest of Genesis up to Jacob's blessing his son Joseph's sons, Ephraim and Manasseh.
Now most people think that "be fruitful and multiply" means to have a lot of babies. And though I do not disagree with the truth of that statement, it does not stop there. We are to multiply in love, kindness, finances, and yes, our gifts.
In the Book of Matthew, Jesus tells a story about a man leaving his servants with talents (money). One had five, another two, and the last one. The first multiplied his talent and when his master returned, was able to give him back ten. The second servant returned four talents to his master. However, the one talent man did not even invest that one; instead, he buried it and returned the single talent to his master.
The master was pleased with what the five-talent and two-talent servants did, so much so that he made them rulers over cities commiserate to their gifts and abilities. However, when the one-talent man faced him, accusing him as a harsh man who takes what isn't his and so forth and so on, he took the talent, gave it to the one who had five, and threw the man into darkness. (See entire parable in Matthew 25:14-30.)
Let's look at this story objectively: the men who multiplied their talents were considered faithful and given a reward for their faithfulness. The one who buried his talent had it taken from him, was considered "wicked and lazy", and was punished.
Some of you may find this unfair. Why should the one-talent man be punished for his fear and returning exactly what he was given? Because seedtime and harvest is a biblical—and logical—law.
Illustration: How would you feel if you invested your money in a bank and at the end of the allotted time, you got back nothing more than what you'd put in in the first place?  You'd be upset.  You'd feel like you wasted your time as well as the investment; you could have put it somewhere else and gotten much more out of it. 
When God created plants and trees and flowers, He did so placing within them the ability to reproduce themselves—to multiply—without Him having to create them all over again (Genesis 1:11). He did the same with the birds, sea creatures, and land animals. Everything created has within it the seed to multiply. Therefore, if we simply maintain what we have, that alone is not acceptable to God.
We are meant to multiply, increase, our talents and gifts. Don't just limit your writing abilities to your personal journal, launch a blog. Write for a community newspaper.  Start your manuscript—something! It's the same with the fashionista, the history buff, science "nerd", and more. Find what your gifts are, no matter how great or small, how popular or obscure—bar anything illegal of course—and serve them. Multiply them.
And guess what? God will bless you! Why would you not want to usurp your God-given right to write, serve people, and make God happy? "Try Him in this" and see if He won't bless you!
For more information, please check out the following resources: